"Vital Signs" Documentary
2020/2021
Project Manager & Documentary Presenter
Commissioned by Dr Ray Power, Meducation
In May 2020 I was contacted by the Irish medical education foundation Meducation to make a documentary about general practice in Ireland. Meducation founder Dr Ray Power, himself a GP, said there had been a lot of television programmes made about hospital medicine – A&E, maternity wards and so on – but nothing at all about the area closest to his heart.
He wanted to shine a light on the special relationship between a GP and his or her patient – the relationship that is the key to healing and being healed. He also wanted to focus on new advances in medical technology that were helping GPs to monitor their patients, the emphasis on wellness and preventative medicine which is a growing part of a GP's role, and finally he wanted to inspire young doctors to choose general practice as a career.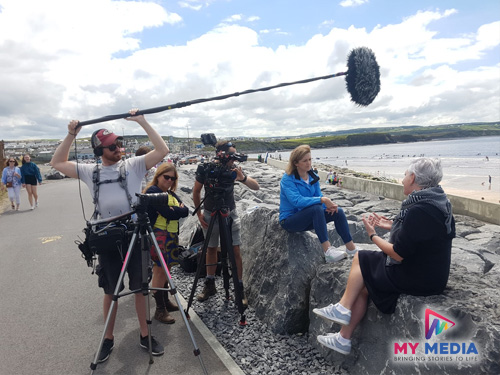 There was also an international aspect to this project. Dr Power had entered into a business partnership with a Los Angeles-based medical innovator Nicholas J. Webb and they planned to make a documentary with similar themes in the US. Footage shot in Ireland could also be used in the US film.
I had several discussions with Dr Power about the approach he wanted to take to these subjects. There were extra technical requirements involved in the collaboration with a production company in the US, which also had to be factored in. Once we had decided on the best way forward, and a budget had been agreed, I put together a team of experienced media professionals I knew. These were people who would deliver a beautiful and inspiring documentary with the highest production values.
To successfully manage this project, I needed to communicate effectively with everyone involved. I was in almost daily contact with the client, of course, but there were several other people to be kept in the loop as well. At one point we had eight people working directly on the Irish content – the camera operators and sound crew, the director, the editors, the researcher and me as producer.
Covid 19 restrictions added an extra layer of complexity to our preparations for the production. I devised a set of stringent protocols which were strictly adhered to on all shoots, based on the advice of Screen Ireland and Commercial Producers Ireland.
As we came closer to starting shooting, I was asked to present the documentary as well. This was something I really enjoyed.
We began shooting in July 2020 on the beautiful Lahinch Beach in County Clare, and proceeded to shoot at various locations in Dublin and Cork during the summer. We did a total of 12 shoot days in all between then and late September. We interviewed GPs, patients, medical experts and medical education leaders. Despite the many challenges posed by pandemic restrictions, we succeeded in getting the right locations for all our interviews.
In conjunction with the documentary director, I planned each shoot meticulously. Because we had pre-interviewed all the interviewees over the phone, not a moment of camera time was wasted. All questions were planned in advance. The filming of supporting footage – like action shots of the interviewee doing their job, for example – were also carefully arranged so that we could get the best quality (and the most relevant) shots in the time we had.
As soon as the shooting was finished, the viewing and editing process got under way. We had set ourselves a deadline of late September for the delivery of the first cut of the documentary, and we achieved that. Minor tweaks followed, along with the finishing touches like colour grading and audio mix, before the documentary – by now entitled 'Vital Signs' was ready.
It was launched in November at the online annual conference of Centric Health, of which Dr Power is a co-founder. Feedback was hugely positive and the programme continues to resonate with audiences via the Meducation website.
That website was another project I delivered for Dr Power, as a follow-on to the documentary. Through the website, we were able to showcase extra content from our documentary interviewees, interesting material it had not been possible to include in the final edit of the programme.
The footage used in 'Vital Signs' was sent to Los Angeles for use in the US film, 'The Healthcare Cure'. Much to our delight, we understand that almost half of that film is made up of footage shot in Ireland. 'The Healthcare Cure' will be screened at this year's prestigious Sedona Film Festival, Arizona, which runs from June 12th to 20th 2021.
'Vital Signs' is due to be broadcast in June 2021 on Virgin Media 1 television. In preparation for that broadcast, we were asked to bring the Irish general practice story right up to date by including the Covid vaccine rollout. I have been asked to project-manage the addition of footage and interviews to reflect that new element of the documentary. This will be delivered as seamlessly as the original programme, on time and within budget.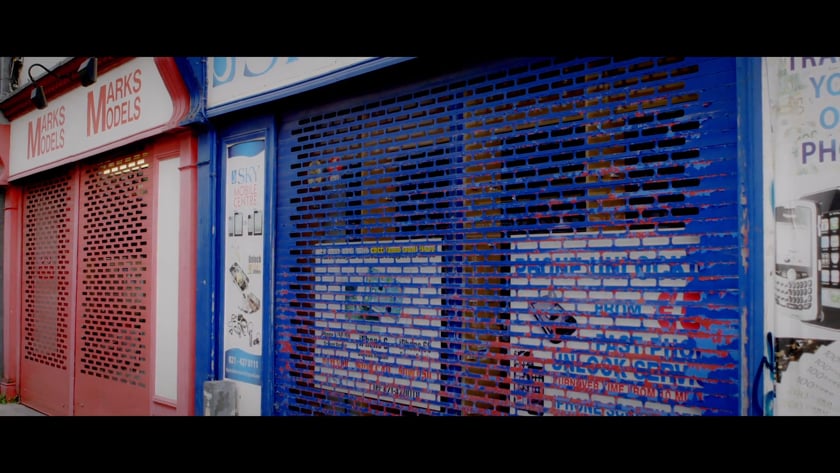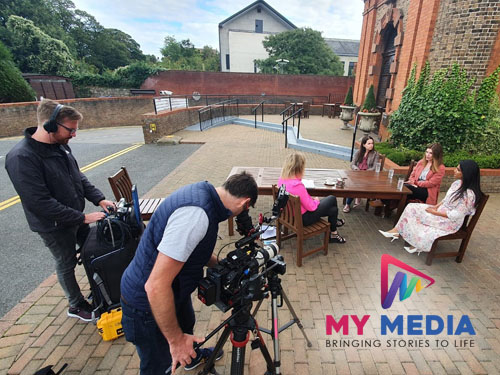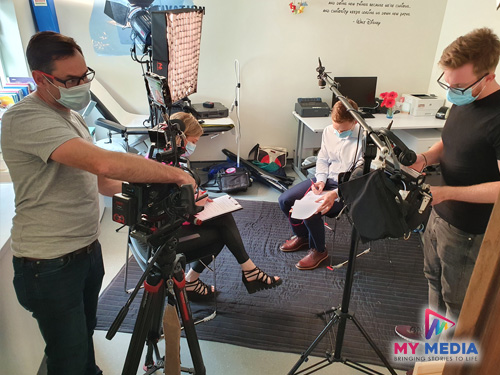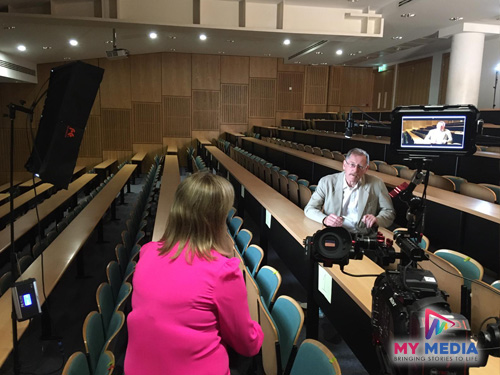 I have had the privilege of working alongside Grett in the production of two film documentaries that have been very successful. Vital Signs is to be broadcast on VM1 in June 2021 in Ireland and The Healthcare Cure has been selected to premier at the Sedona Film Festival in Arizona in the U.S. from 12-20th June 2021.
Grett has been the project director for Vital Signs and co-ordinated the axis of communication for the Irish content within The Healthcare Cure. Grett also was the presenter for Vital Signs.
I cannot speak highly enough regarding the role that Grett has played in front of and behind camera. She has been incredibly effective and efficient throughout the process to a most successful conclusion within a 12 month timeframe despite all the challenges thrown at us during the Covid Pandemic.
Grett is indeed a consummate professional and she clearly gleaned extraordinary experience in her previous career with RTE for almost 20 years and has made a most successful transition into the private sector as she has launched her own business – My Media. As someone new to the film industry, she guided me through all the challenges and potential pitfalls seamlessly. I trust everything that Grett does and says and she always delivers on time and on budget.
She will have a very successful career and I see her guiding and mentoring many to achieve their true potential professionally, through her effective support and mentorship.
I have no hesitation whatsoever in recommending Grett and personally I am anticipating further expansive collaboration.
"The training was excellent and Grett's insights and knowledge provided me with fresh perspectives. I now feel more confident and at ease when engaging with the media."
"I couldn't recommend My Media highly enough. Grett's incredible communication skills, imagination and tireless effort, took our run of the mill powerpoint presentation and translated it to an engaging video piece which we were delighted to launch."
"Grett was an excellent coach for my first online interview. Her advice and guidance greatly improved my communications skills and gave me the confidence to present myself in this unfamiliar forum. I have no doubt her input greatly assisted in my success."