Grett O'Connor Documentary Presenter
When you watch TV, you expect a lot of things from the presenter. Clarity of speech. Credibility. Strong interviewing skills. Ease with being on camera. Smooth delivery. You expect him or her to be engaging and warm.
But I've been around TV stations and video shoots long enough to know what a really good presenter brings to the table. As well as all the above attributes, the presenter needs to be good behind the scenes as well.
You need the presenter to be a hard worker, who pulls his or her weight on the day of a shoot. He or she needs to have the script learned properly and deliver the lines seamlessly. The right location to do the pieces to camera in might be windy or wet, freezing or roasting. The presenter must ignore everything except the camera and get the job done.
If the light keeps changing – the sun is going in and out behind the clouds – the camera crew have enough on their plate trying to adjust the cameras for that, without having to deal with a prima donna presenter who is fed up of doing the same lines over and over again!
When I'm on location, I like to help carrying the gear to the side of the cliff or wherever the cameraman wants to shoot the piece. I'm always prepared, with my script learned. I'm good at poking out hot coffee for everyone on set, I'll do a run to the nearest garage for a group caffeine boost. And I won't moan if I have to do the piece to camera several times. It's par for the course.
And it's worth getting it right. That's what I love to do.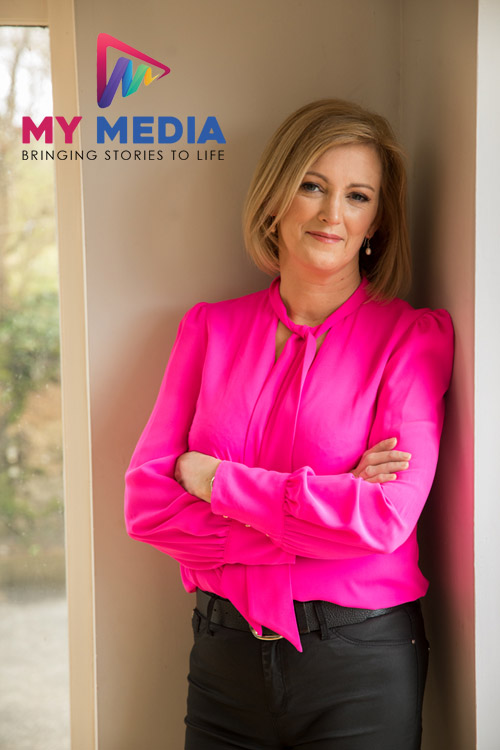 "The training was excellent and Grett's insights and knowledge provided me with fresh perspectives. I now feel more confident and at ease when engaging with the media."
"I couldn't recommend My Media highly enough. Grett's incredible communication skills, imagination and tireless effort, took our run of the mill powerpoint presentation and translated it to an engaging video piece which we were delighted to launch."
"Grett was an excellent coach for my first online interview. Her advice and guidance greatly improved my communications skills and gave me the confidence to present myself in this unfamiliar forum. I have no doubt her input greatly assisted in my success."