Grett O'Connor Documentary Producer
What's involved in producing a documentary? A good producer is a project manager, always keeping an eye on the big picture so that dreams turn into a reality on screen, on time and within the budget.
Producing, translated into Irish-speak, is being able to 'mind mice at a crossroads'. That's what I do all the time. You need someone who can pull all the elements together to create an audiovisual representation of your story. Someone who can bring your story to life. And that's exactly what I love to do.
Making a documentary is a bit like having a baby. But luckily you don't need maternity clothes (yuck).
There's the excitement of the initial idea, talking to the client about his or her vision for this programme, discussing the endless possibilities and the million dreams you both have about how this might work out.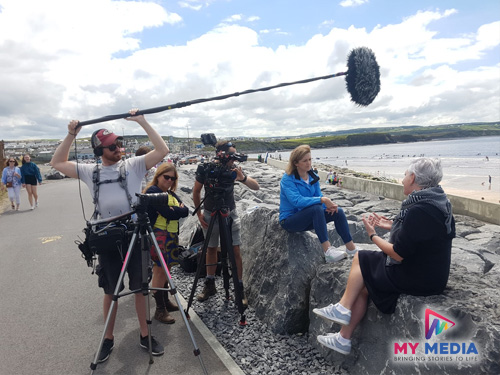 Then comes the production work – weeks of careful preparation and precise planning for long shoot days. I have an extensive network of videography and editing contacts so I always put together the best possible team for each project. With the right people on board, shoot days are magic. The documentary's unique building blocks are being created. The beautiful images and words you've been talking about for weeks or months are being captured on film.
And then, when all the shooting is done, there's the editing – detailed, creative work, where every millisecond of footage is scrutinised and placed in JUST the right spot in the sequence. In collaboration with professional editors, we produce a first cut, show it to the client and see what's working and what's not, and then go back into the edit to make the necessary changes.
Just like in the labour ward, one big push is needed to get the project over the line. Check and sign off on the final edit – every frame of it. Get the sub titles done – they need to be double- checked as well. (Is there anything worse than sloppy sub titles?) Get the opening titles right. The sponsors logos. Choose and edit the social media clips.
And that's when the newborn documentary is ready to launch. It's a joy to see it fly off around the world. And when people say it touched them or it made them think in a new way, that's when the work of a producer is done. Another story has come to life.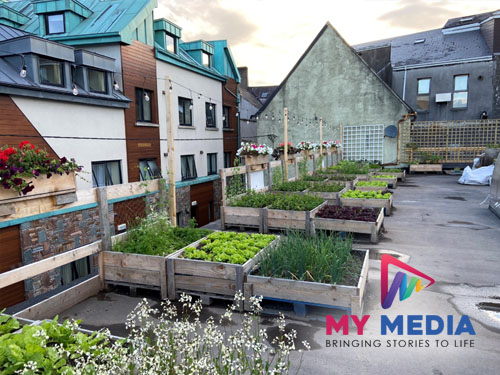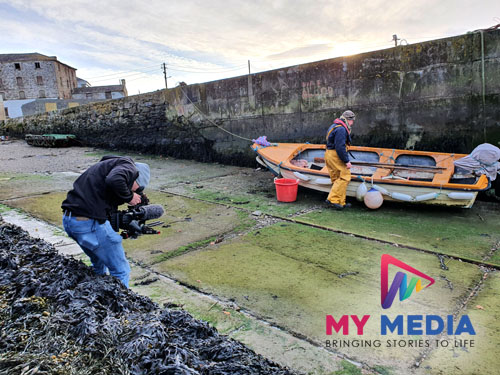 "The training was excellent and Grett's insights and knowledge provided me with fresh perspectives. I now feel more confident and at ease when engaging with the media."
"I couldn't recommend My Media highly enough. Grett's incredible communication skills, imagination and tireless effort, took our run of the mill powerpoint presentation and translated it to an engaging video piece which we were delighted to launch."
"Grett was an excellent coach for my first online interview. Her advice and guidance greatly improved my communications skills and gave me the confidence to present myself in this unfamiliar forum. I have no doubt her input greatly assisted in my success."