Documentary Producer & Presenter
Do you have a story to tell – a story that would make a great documentary?
I can use the magic of pictures and words to tell the story of your company, your project, your passion.
Do you need someone to produce a documentary for you?
Do you need a presenter who will bring your story to life?
Give me a call and we'll talk about it.
Know you want to make a video, but you don't know where to start?
I know where to start, and where to finish too. I've been working in video all my life, so I've got the skills, the experience and the right network of professional contacts to give you exactly what you need. I can manage the whole project for you, delivering seamlessly on time and within the agreed budget.
Give me a call – we'll talk about your video and what you want to capture in it.
I spent over 20 years as a professional storyteller with TG4 and RTE. Now I help other people tell their stories – whether that's on video or in person, in a videoconference or in a radio interview…
When it comes to making videos and learning how to communicate better on camera, I don't believe in a 'one size fits all' approach. It just doesn't work. Everybody's needs are different. Sometimes my clients even need help identifying their communication gaps.
Some lucky people are naturals – they come across really well on camera… relaxed but authoritative. Most people are the opposite. Completely outside their comfort zone, they can be wooden or forbidding. Maybe even hostile!
Skills, Experience, Contacts with a fantastic work ethic.
Part of bringing stories to life is building relationships.
Check out the fantastic testimonials from my clients
Over 20 years with TG4 and RTE and now working independently as a presenter and producer.
Ready to improve your
on-camera skills?
Just pop in your email address to watch my free video for instant tips!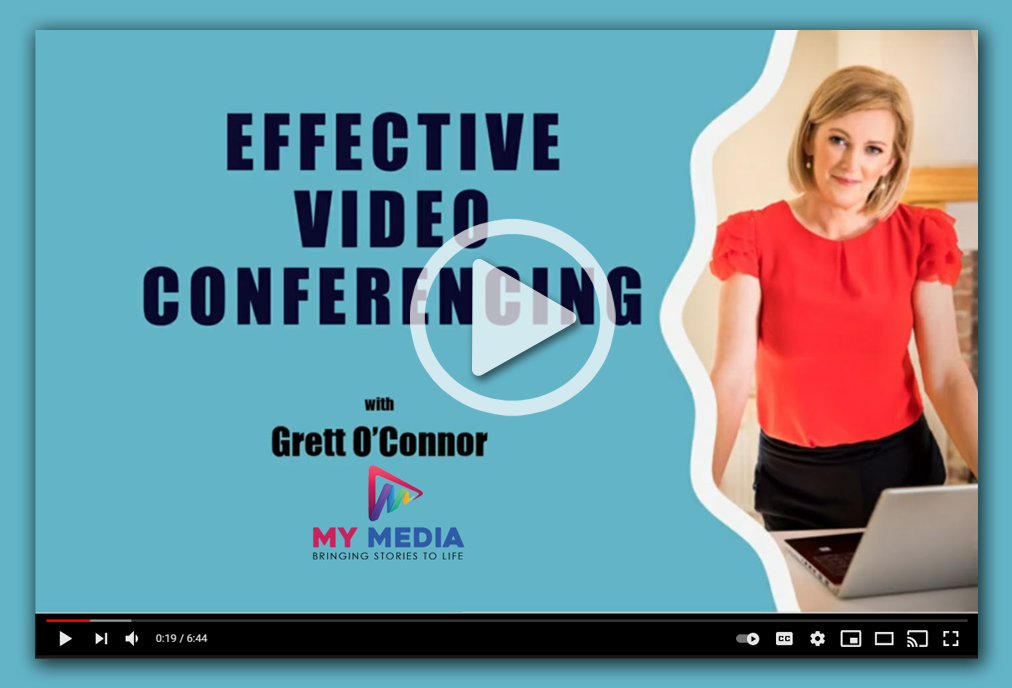 "The training was excellent and Grett's insights and knowledge provided me with fresh perspectives. I now feel more confident and at ease when engaging with the media."
"I couldn't recommend My Media highly enough. Grett's incredible communication skills, imagination and tireless effort, took our run of the mill powerpoint presentation and translated it to an engaging video piece which we were delighted to launch."
"Grett was an excellent coach for my first online interview. Her advice and guidance greatly improved my communications skills and gave me the confidence to present myself in this unfamiliar forum. I have no doubt her input greatly assisted in my success."